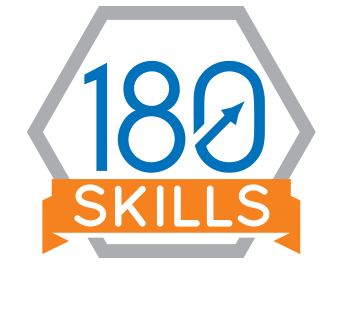 Create. Grow. Retain.
Short-term skills training that increases access and ensures mastery for your workforce.
Increase your team's competencies in less time with these FREE, online licenses.*

SHORT-TERM SKILLS TRAINING
Employees can rapidly build their skills to align with their career goals.

INCREASE ACCESS TO SKILLS TRAINING
Courses are there when you need them and when your employee has time to learn.

COMPETENCY-BASED LEARNING
Competency-based learning means that mastery of skill is the measure of success.

LEARNER ENGAGEMENT
180 Skills has a 10-year record of 90%+ completions and placements.
---
PARTNERS
CCAT has partnered with the Governor's Workforce Council to provide online learning opportunities in manufacturing for Connecticut incumbent workers using the 180 Skills platform (click here to read the press release). Since 2009, 180 Skills provides manufacturers with short-term online skills training for the manufacturing sector. Their library of skills training was developed in partnership with manufacturers for the next generation of workers.