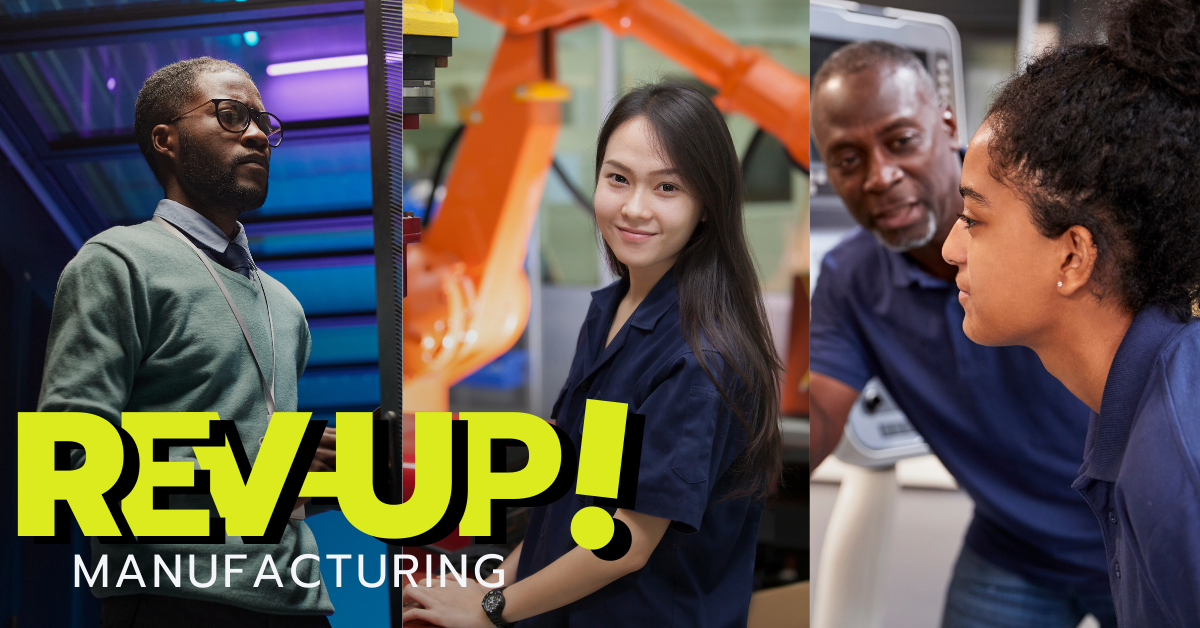 REV-UP! Manufacturing provides customized trainings and upskilling for Connecticut employers to help them grow their businesses and build a stronger, vibrant workforce for a rapidly changing work world.
TALENT: Includes CCAT-qualified candidates and incumbent workers. CCAT-qualified candidates have been assessed and demonstrate high-level math and mechanical aptitude that align with jobs in manufacturing but require additional skills for higher level positions.
TRAININGS: Offering customized online and in-person trainings and technical support (up to $500 for technology support, e.g. computer) while funds remain on a first-come-first-served basis.
$7,800 WAGE SUBSIDIES: Offering mentor wage subsidies for companies who have identified an employee to assist the trainee with on-the-job support for eight weeks.
EMPLOYER ELIGIBILITY: Connecticut manufacturers who commit to upskilling a candidate through a training plan in partnership with the REV-UP! team. See below for more eligibility details.
Next LIVE Training…
Frontline Leadership Training is designed to enhance the competence of employees as they progress from primarily technical roles into supervisory and management positions.
Includes five in-person sessions between January and March 2024. Multiple delivery modes will be used to enhance engagement, including lecturettes, role plays, film analysis and case studies.
Details
Jan. 25, Feb. 8, 15, 29, Mar. 7
9 am – 12 pm
222 Pitkin St, East Hartford
How to Enroll
After enrolling in REV-UP!, you will have an opportunity to choose Frontline Leadership Training.
Emotional Intelligence
Communication
Managing Performance
Effective Feedback
Team Dynamics
Conflict Resolution and Negotiation
Situational Leadership and Delegation
Instructor: Robert Albright, Ph.D. is a founding partner with AIM Consulting Associates who graduated from the U.S. Coast Guard Academy before receiving his Ph.D. in Human Resource Management and Labor Relations.
Employer enrolls their candidate in REV-UP.
CCAT and employer meet to go over program details and any questions.
Employer chooses a training plan from a menu of CCAT options and submits training agreement.
Candidate completes trainings with on-the-job mentor support.
Employer applies for $7,800 mentor wage subsidy.
Have questions? Contact Program Manager Cameron Diaz at cdiaz@ccat.us.
REV-UP! Manufacturing is a Career ConneCT program powered by CCAT and supported, in whole or in part, by federal award number SLFRP0128 awarded to the State of Connecticut by the U.S. Department of the Treasury and the CT Office of Workforce Strategy. Cannabis related programs are not eligible for funding or support through federal funds.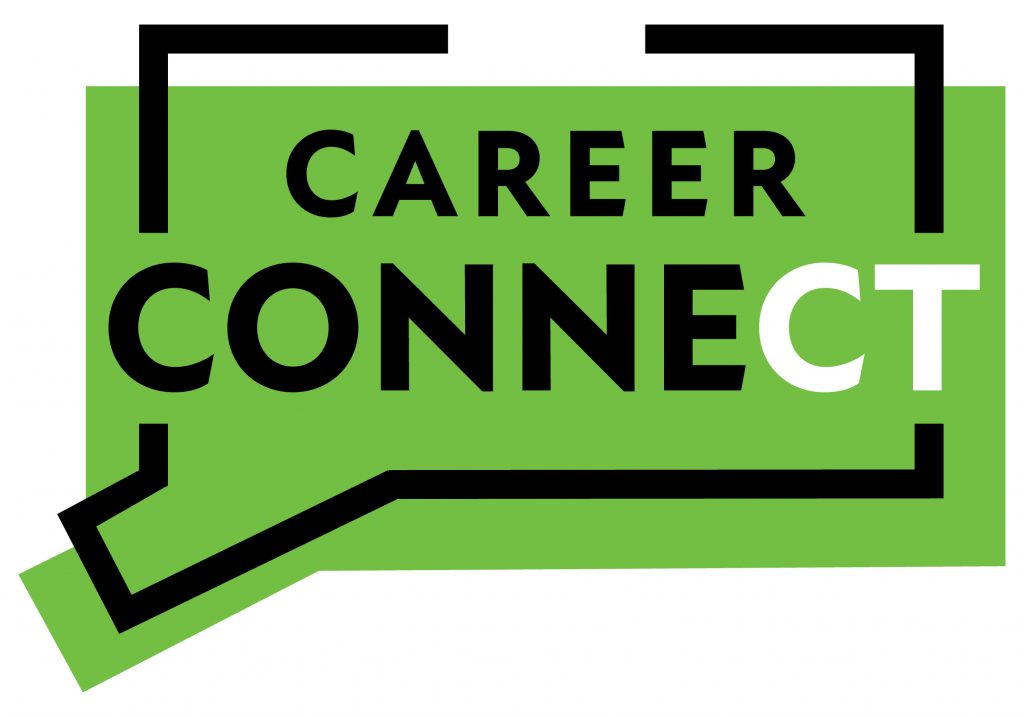 ---
Past Trainings
Industrial Sales
Industrial Sales Training prepares individuals for a sales (or a closely related role) in manufacturing. This FREE hybrid course includes structured industrial sales training with exposure to current and emerging industry 4.0 and smart technologies. Students receive one-on-one coaching with the instructor for six weeks following the completion of training. To be eligible, an employer must be a Connecticut manufacturer that has identified an "underemployed" incumbent worker who will receive a wage adjustment following completion of the program.
Six hours of classroom instruction
Five hours of self-paced online instruction
Six hours of online 1:1 sales coaching
Build Your Client Base
The CRM
Developing Opportunities
Prospecting
Cultivating Relationships
Communications
Your Pitch
Closing
Campaign Creation and Execution
Collateral Materials
Program Administration
Instructor: Michael Cappello is a sales veteran with 30+ years of business development experience and producer of Rapid Business Development, capribd.com