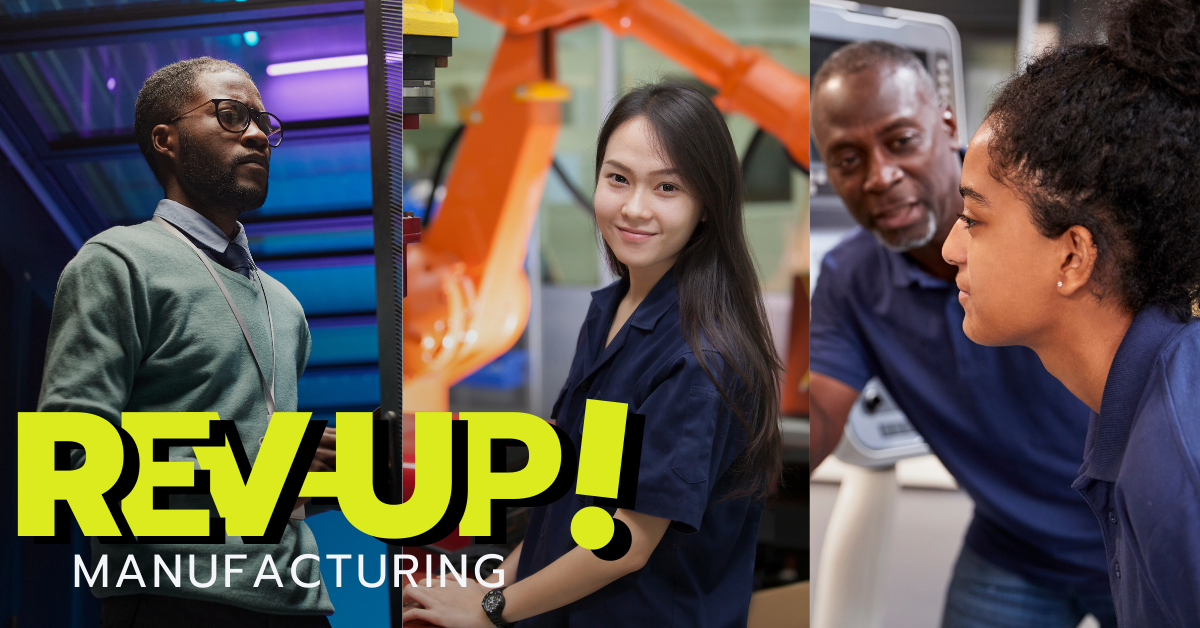 A Workforce Program to UPSKILL Talent for the Manufacturing Industry — Recruiting, Growing, and Training Talent, and Mitigating Training Costs with Wage Subsidies
---
TALENT: Candidates are unemployed or underemployed and include CCAT-qualified candidates and underemployed incumbent workers their employer intends to upskill and promote. CCAT-qualified candidates have been assessed and demonstrate high-level math and mechanical aptitude that align with jobs in manufacturing, but require additional skills training for higher level positions.
TRAININGS: We provide customized trainings, mentor/training subsidies, other employee and technical supports employers need to help them grow their business for the future and build a stronger, vibrant workforce for a rapidly changing work world.
View Full Training Options.
$7,800 in MENTOR WAGE SUBSIDIES: We offer $7,800 in wage subsidy reimbursement for manufacturing Connecticut companies that identify a mentor to assist the hired candidate, or the newly trained incumbent worker, for eight weeks with on-the-job training support.
EMPLOYER ELIGIBILITY: Eligible Connecticut manufacturers who are committed to training talent for the future with candidates who are underemployed or unemployed. Candidates come from across the state of Connecticut and must be upskilled through a training plan in partnership with the REV-UP technical team and the employer. For more eligibility details, see below.
Current Offering: Industrial Sales Training
Industrial Sales Training starts May 23 and prepares individuals for a sales (or a closely related role) in manufacturing. This FREE hybrid course includes structured industrial sales training with exposure to current and emerging industry 4.0 and smart technologies. Students receive one-on-one coaching with the instructor for six weeks following the completion of training. To be eligible, an employer must be a Connecticut manufacturer that has identified an "underemployed" incumbent worker who will receive a wage adjustment following completion of the program.
Six hours of classroom instruction
Five hours of self-paced online instruction
Six hours of online 1:1 sales coaching
In-person Classes:
Tue. May 23, Wed. May 24
9 am – 12 pm, 222 Pitkin St, East Hartford
Build Your Client Base
The CRM
Developing Opportunities
Prospecting
Cultivating Relationships
Communications
Your Pitch
Closing
Campaign Creation and Execution
Collateral Materials
Program Administration
Instructor: Michael Cappello is a sales veteran with 30+ years of business development experience and producer of Rapid Business Development, capribd.com.
How to Apply for Industrial Sales Training:
As a company, sign up for REV-UP to become eligible for this and other trainings. If you're interested, please reach out directly to Cameron Diaz cdiaz@ccat.us.
Have questions?
Contact program manager Cameron Diaz at cdiaz@ccat.us. We try to respond within 24-48 business hours to quickly review program criteria and potential identified employee eligibility, and to establish next steps.
REV-UP! Manufacturing is a CareerConneCT program powered by CCAT and supported, in whole or in part, by federal award number SLFRP0128 awarded to the State of Connecticut by the U.S. Department of the Treasury and the CT Office of Workforce Strategy. Cannabis related programs are not eligible for funding or support through federal funds.